If you are serious about making more sales and multiplying your brand revenues, you should leverage the power of having a website. Research revealed 75% of business owners who multiplied their sales by 4X recorded more sales via website discovery and website.
As such, you must ask yourself if you want your business to make more sales than those businesses in that category. Well, you can ignore that, but making 4X sales as a target comes with having a website representing your brand in the internet street.
That's your billboard on the digital Wall Street.
But who walks down the street and patronizes a brand without credibility? Nobody. That's what having a website will help you solve.
Here are the five (5) precise reasons you need a website: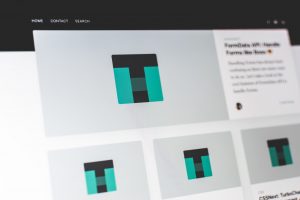 Credibility & Professionalism: They do say "first impression matters." Although, other impressions matter too 😉. Your website can assist you in building trust with first-time visitors and compel them to patronize your brand.
IF YOUR CUSTOMERS EXPECT IT, THEN YOU NEED IT! Don't underestimate the power of a personalized email, contact forms, LiveChat, and generally, Call to Action here.
Showcase your services, products, or offers 24/7: You can prove and showcase your services to potential customers with your website. You can share as much information as you want to promote sales. Don't underestimate the power of great copywriters.
IF YOUR SERVICES, PRODUCT, OR OFFER REQUIRES AN EASY-TO-CHECKOUT OR FULFILLMENT, YOU NEED A WEBSITE.
Reduce the workload on social media handlers/managers: You may be using too many social media handlers to fulfill and keep sales records simultaneously.
That is where Crunkit Web Agency comes in; all you need herein is a website with excellent technical, on-page, and off-page Search Engine Optimization.
Control your brand narrative: A website will serve as a bridge between you and your clients. You are in absolute control of what they learn about your brand. Appropriately positioning your website and brand will attract exemplary visitors and make it easy to convert them to repeat customers.
Websites are easy to manage and cheap to maintain: A website will save you from spending much more on manually executing day-to-day business activities. For example, the Frequently Asked Questions section on the website would save you hundreds of dollars.
Sometimes, all you need is a landing page with a payment and appointment integration. A website is an inexpensive bridge that you can use to lure massive opportunities to develop your business.
Are you aware that your website could be holding your business down from dominating your industry? Let's talk.